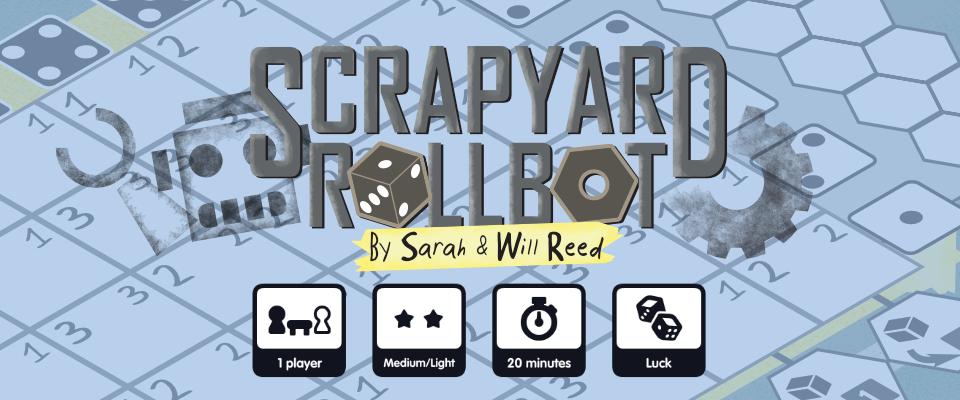 Scrapyard Rollbot
In Scrapyard Rollbot, you are a young inventor on the day before the Inventor's Fair - and you still need to build a cool Rollbot to enter! As luck will have it, you have run out of parts, so it's time for a last-minute scrounge at the local scrapyard. Rick, your rival, has found himself in the same situation and is also looking for the best parts. It's only a matter of time before the scrapyard is picked clean, and you need to make sure you have the better Rollbot when that happens.
Scrapyard Rollbot is a solitaire roll-and-write game and is played with only a Player Sheet you can print at home, five standard six-sided dice, and a pen. Each turn you will roll all five dice: you use two to figure out where you'll find a part, another two dice to figure out which part it is, and the final die will tell you what Rick is up to. Every choice you make makes the playing field smaller and smaller, so be careful not to paint yourself in a corner! The game ends when the scrapyard has been filled completely or when you cannot fill any space in the scrapyard with your available dice. You win the game if you have more points than Rick at the end of the game.
This game also comes with a harder bonus sheet! On this sheet, blacked out spaces mean you have a smaller scrapyard to work with. Arrows drawn between spaces will sometimes require you to fill a neighbouring space before you can fill the next, but Rick has no such restrictions.

Scrapyard Rollbot is designed by Sarah & Will Reed, originally for the Dice & Ink Roll-and-Write Anthology. Scrapyard Rollbot is © Sarah and Will Reed and republished on Itch by Schouten Games.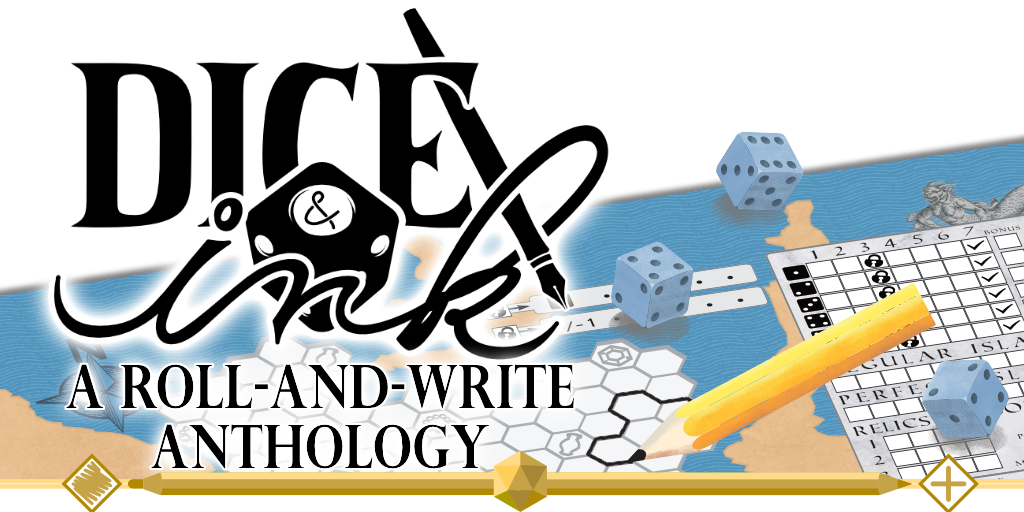 Purchase
In order to download this game you must purchase it at or above the minimum price of $3 USD. You will get access to the following files:
ScrapyardRollbot_rulebook.pdf
3 MB
ScrapyardRollbotHARDMODE1.0_lowink.pdf
944 kB
ScrapyardRollbotHARDMODE1.0.pdf
6 MB
ScrapyardRollbotPlayerSheet1.1_lowink.pdf
857 kB
ScrapyardRollbotPlayerSheet1.1.pdf
6 MB